Volkswagen confirms upcoming 2014 Golf Blue E-motion electric hatchback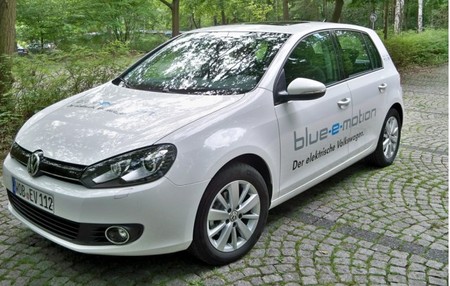 The bestselling Volkswagen Golf will soon show up in an all-electric avatar, with VW confirming the same. The compact electric hatchback will show up in the United States towards the end of next year and will be tagged as a 2014 model. This will be the first plug-in vehicle sold in the US by Volkswagen and will be based on the 2013 VW Golf that will show up at this year's Paris Motor Show. Also, the car might show up rechristened with the name Volkswagen Golf Blue E-motion.

This new green electric hatchback by Volkswagen is sure to interest potential EV buyers when it
shows up, and we hope it sticks to VW's tradition of reliable and well-built vehicles.


[Via GreenCarReports]