TruckIt, the greenest way to drive around your stuff!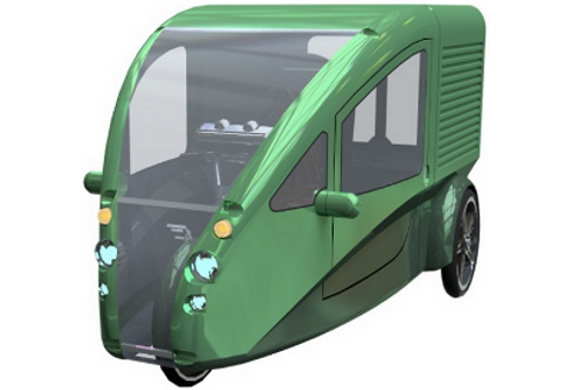 Planning to get around in a green way and lug around a load of stuff with you? Well, give the gas-gulping cars a skip and hope aboard the TruckIt! Now this vehicle is bound to draw a lot of stares, particularly if you wind up on a busy urban street in it. Resembling a rickshaw, the TruckIt is in essence a recumbent-bicycle with an electric motor and is amazingly inexpensive!

Priced at just $5,500 a pop, the TruckIt sports its own batteries and rooftop panels and comes with a 30-mile-per-charge range. Also, the batteries within can be charged with either the solar panels provided or by plugging the vehicle into an electrical socket. The TruckIt is capable of carrying up to 800 pounds of cargo and sports a single wheel in front and two behind.