This yacht "Cut"s through the waves powered by electricity!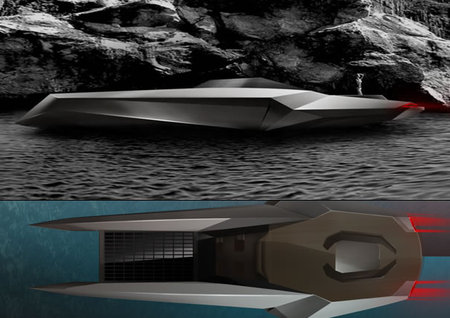 This yacht cuts the waters apart better than Moses did in the Old Testament! Known simply as the Cut, this vessel has a heart of green inside its sharp exteriors. Using electricity to power its roaring engines, the Cut is fashioned from moso bamboo plywood, one of the fastest growing natural resources in the world. Also, unlike most of its peers, this one uses two hulls.

Measuring around 20 meters in length, the Cut can easily play host to eight people. So where does all this electricity come from? Solar panels! The front of the Cut uses two rotating solar panels also usable as a sun deck to power up its two electric engines. A yacht for the environment loving population, the Cut, designed by Christian Peetz, is sure to cut through waters in style.


[Yankodesign]