Scania to introduce trucks with pantographs on Swedish highways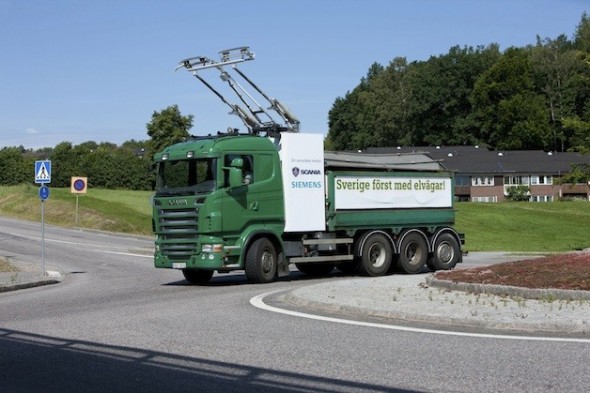 Sweden seems to have taken the cause of going green seriously. Recently, the Swedish company Scania and German company Siemens have joined hands to develop electric-powered commercial vehicles that power up with a roof-mounted apparatus connected to wires. These will be similar to the Muni buses that do the rounds in San Francisco Bay Area and will be used by commercial trucks on Sweden's highways.

The pantographs fitted above this new tide of trucks will help power them up with nothing but clean and green electricity. Also, these trucks will be comparatively cleaner, given the fact that they will use far less diesel than their gas-guzzling counterparts.
[Via – Autoblog]