IKEA develops Maryland's biggest solar energy array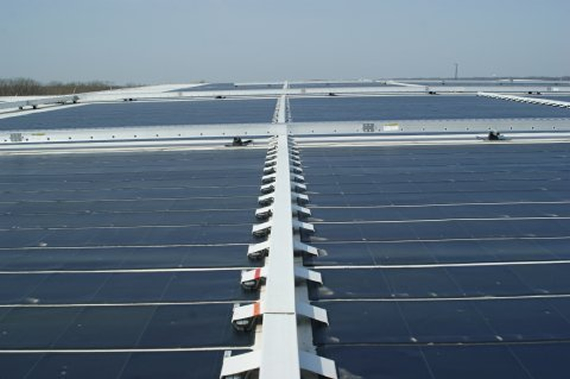 IKEA, one of the world's leading furniture manufacturers, has recently finished adding the final touches to its solar array. The largest in Maryland, the system was completed on the rooftop of the distribution center in Perryville. The solar array is a 2,674.9-kW system with 18,576 panels and is the state's largest rooftop installation. Covering an area of 768,972-square-feet, this photovoltaic system will produce about 3,397,178 kWh of clean electricity annually and reduce CO2 emissions by a whopping 2,397 tons.

This is the 36th completed solar project for IKEA in the United States while three more are currently under construction. Once these are completed, 90% of IKEA's presence in the United States will be powered by solar energy. IKEA hopes to turn completely solar energy-powered by the year 2020 and by the rate at which the furniture retailer is speeding ahead, we see a bright and green-energy-lit future for this company!
[Via – Yahoo]