Hydrogen fuel-cell powered locomotive developed in China

The Chinese always make sure they develop all the sweet new things first. Well, they've done it again, this time with a fuel cell powered light rail locomotive. Now fuel cells haven't had much to do with the rail before. Rail power started off with steam, coal and finally electricity. So a fuel cell powered locomotive is indeed a breakthrough. Developed jointly by China North Vehicle Yongji Electric Motor Company and the Southwest Jiaotong University, the train uses an advanced permanent-magnet motor and hydrogen fuel cells, keeping the synchronous motor and frequency converter alive. This allows for the train go operate silently, with increased fuel efficiency.

The hydrogen powered magnetic motor used in this locomotive will work well for subway and the urban-suburban light-rail railways too. We eagerly wait and watch what China comes up with next!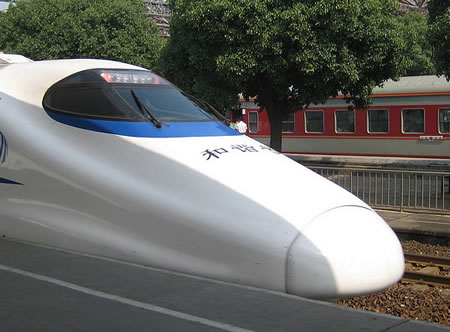 [Inhabitat]