Electric double-decker bus to ply on London streets from next month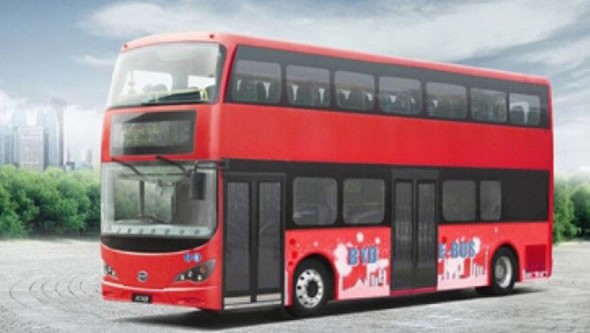 When the old meets the new in an attempt to make the world a better place, there is always celebration and joy. The same goes with the announcement of the London double-decker bus that will arrive in its all-new electric avatar from next month. The buses were announced last July. Five models will touch the streets with an incredible range of about 180 miles on a single charge. Charging the buses takes a four-hour stretch, which should ideally get done overnight till the bus is ready to set off on-course the next day. The double-decker buses measure 10.2 meters in length and are capable of seating 54 passenger and an additional 27 more, standing.



The electric double-decker buses are manufactured by Chinese maker BYD and are said to cost about £350,000 (over $500,000). They will ply from next month and will cover route 98 between Willesden and Holborn. This is surely a great move to reduce emissions in the city significantly as the London double-decker bus is one of the most iconic and commonly used mode of transport in the city.
[ Via : Pocket-lint ]