Bubble Chandelier, a work of art made from recycled bottles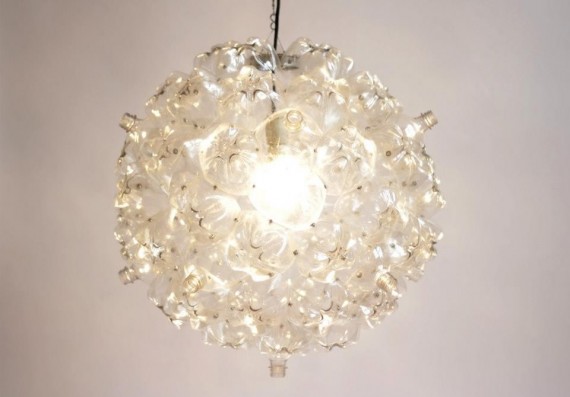 There are indeed better ways to put your household waste to rest instead of having it all dumped inside waste bins. The concept of recycling and upcycling waste is quickly catching on. Recently, we came across this eye-catching innovation; a lighting solution to be precise called the Bubble Chandelier. Made completely from post-consumer soda bottles, the Bubble Chandelier is made from 60 two-liter soda bottles and is inspired by the cell-like shape of soap bubbles.

Made through a partnership with Sure We Can, the Bubble Chandelier is a wonder of recycling, turning old throw-away articles into a work of suave art! For use with compact florescent or LED light bulbs, the Bubble Chandelier is priced at $780 and upwards.