Volkswagen uses a Ducati motorcycle engine inside the 'most fuel-efficient production car'
Volkswagen hasn't stopped dreaming about unleashing the most fuel-efficient production car known to mankind. To fuel its dreams, the automaker recently revisited the XL1 by popping inside a two-cylinder engine, basically a Ducati Superleggera V-Twin unit! Sporting a new chassis based on motorsports, titanium and magnesium-alloy components and lots of futuristic upgrades, the car produces 197 hp to go from 0 to 100 km/h in 5.7 seconds and touching an ultimate top speed of 270 km/h. The new car is called the XL Sport!

Adapted from the Ducati 1199 Superleggera superbike, the V-Twin is hand-fabricated, lending to the XL Sport's ultimate power. The car was designed the way it is to achieve a drag coefficient of drag (Cd) of 0.258 along with a jaw-dropping power-to-weight ratio. Complete with extremely eye-catching doors that swivel upwards to open, this car is a sheer looker and for some reason, the front did remind us of the Audi R8 too!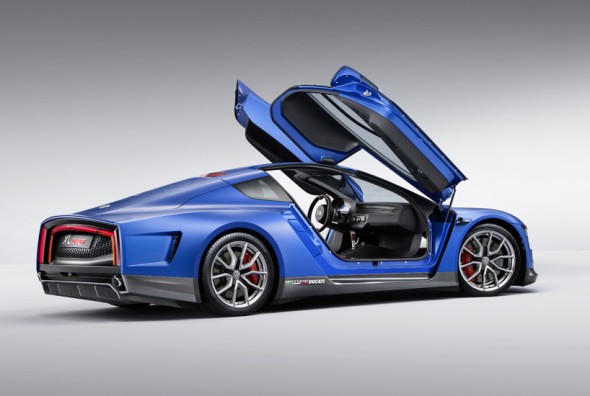 [Via – Designboom]