Volkswagen attempts untraditional way to dispose of advertising material, makes ads edible

We've known paper to have been recycled before and a bunch of firms today are switching over to recycled paper-use in an attempt to decrease deforestation. Volkswagen however, went a step further in keeping waste paper out of dumping yards. In their latest advertising campaign, the German automaker presented the Golf R in the South African Auto Trader magazine on an edible page of paper! The paper, made from glutinous rice, flour, water, salt, propylene glycol, FD&C color and glycerine was completely edible, making the tagline "Eat the Road" literal.

Now this might not seem like the best way to put paper to rest, though we're pretty sure after eating this advertisement, the paper used in it will simply blend back into the ecosystem, once nature calls that is.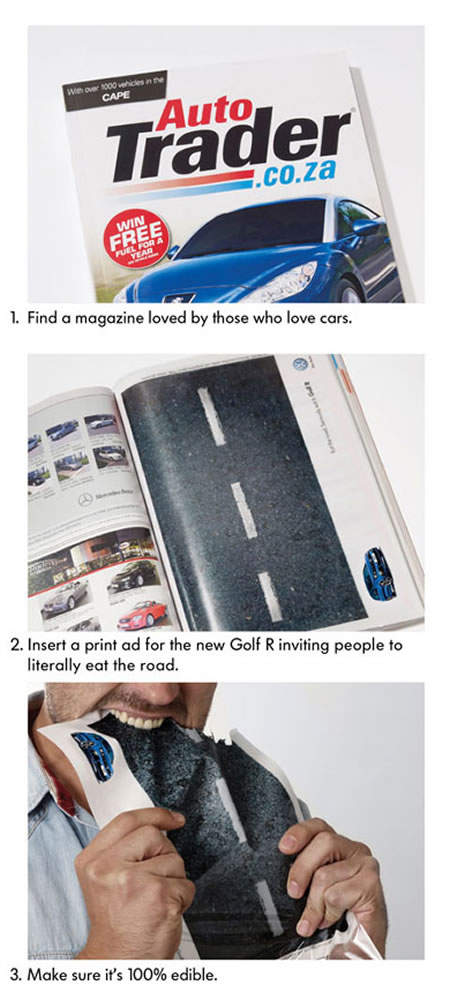 Via – [Newlaunches]