Vieria, the insect-shaped breathing car that purifies the air

A true environment friendly vehicle design that literally breathes green has just caught our notice. Designed by Gunwoong Kim & Suji Kim for the 2011 Michelin Challenge Design Showcase, the Vieria's design is unlike any we've seen before. Using an advanced air purification system, the vehicle breathes in smog-soaked air through its air intake, giving out clean and pure air out of its outtake. The insect-shaped vehicle adds a touch of aerodynamics by pulling in its four wheels closer together on open roads at higher speeds.

Dreamed to power with electricity, this concept design could work as a breathing inspiration for automakers around the world.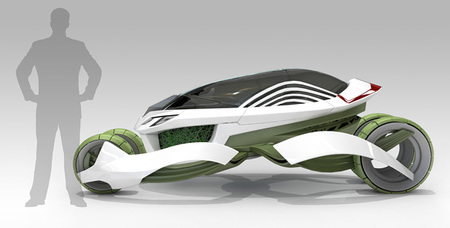 [Yankodesign]