Toyota installs solar-powered charging stations for single-seat EVs in Ecoful Town!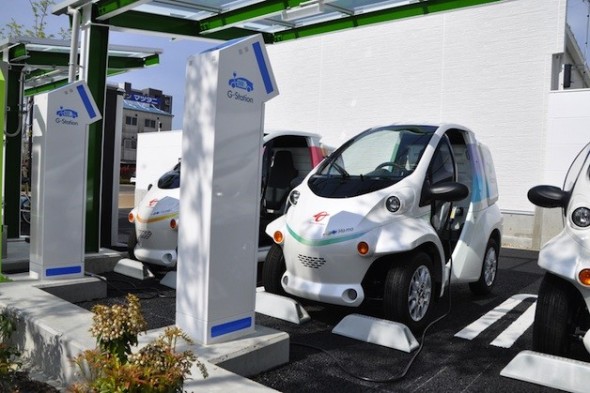 Toyota seems to storm ahead with its green plans and has found a fantastic way to boost the eco-friendliness of the eco-district built in Toyota City. The company has installed several charging stations designed to cater to single-passenger electro-mobility vehicles. Called the Smart Mobility Park charging station, this one's located in Toyota Ecoful Town.

The best part about this charging station is the fact that it will enable customers to rent electric vehicles. These can be used to travel to the nearest public-transport station. The station can juice up three single-passenger EVs and five Yamaha PAS electric bikes at a time. And that's not all! The station will draw energy from solar panels and will not be completely dependent on the over-burdened electricity grid.
[Via – Autoblog]