Toyota and Yamaha join hands to design electric three-wheel EC-Miu and PAS-WITH e-bike concepts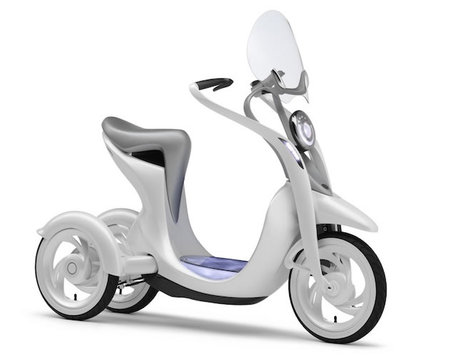 When two automobile giants, Toyota and Yamaha come together, the world expects great things, and the companies haven't failed to match up with those expectations! Together, Yamaha and Toyota will pull the veil off two commuter concept vehicles that have been designed on the lines of electric scooters and e-bikes. The two vehicles, the three-wheel EC-Miu and the PAS-WITH e-bike will both blend into smart-grid by Toyota, the Smart Center. Using the Smart Center systems, uses of these vehicles can locate the nearest charging center, pay for a shot of electric juice and also keep up with vehicle diagnostic information.

These little solitary modes of transport could be the way to commute in the future, as the world looks to turn its living spaces greener and less fossil-fuel reliant. If you are in England, check out Bennetts for competitive bike insurance.

[Wired]