The electric powered three wheeled E.Rex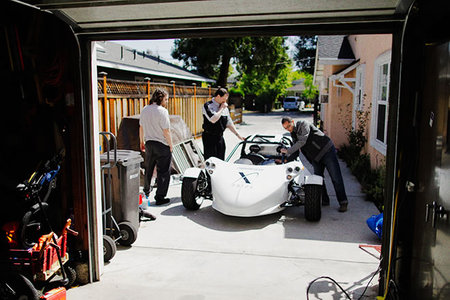 This isn't a long lost cousin of the T-Rex from Jurassic Park. The E.Rex is instead a three wheeled vehicle being built by the Silicon Valley startup OptaMotive. If you've heard of the Campagna Motors T-Rex before, picture it with an electric engine and you'll know what the E.Rex is like. The vehicle can go from zero to 60 in just 5 seconds. With a range of 100 miles, the vehicle is three times more efficient than the Toyota Prius.

The E.Rex's battery uses 96 lithium–iron phosphate cells and the 13.6–kilowatt-hour pack charges up in 2.5 hours at 220 volts and 20 amps. The vehicle also has regenerative breaking, a reinforced roll cage, seatbelts, seating for two and will soon have a proper body with doors and a windshield. Standing 42 inches tall and 138 inches long, the E.Rex may not be a vehicle you could drive to work though.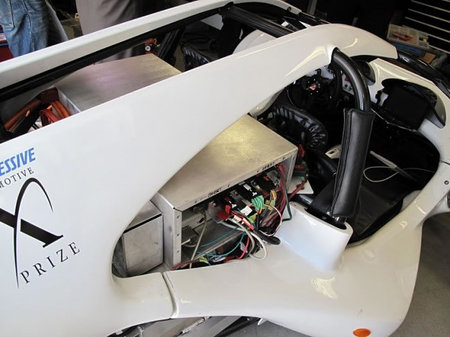 [Wired]