Tesla runs test on updated all-electric Model S version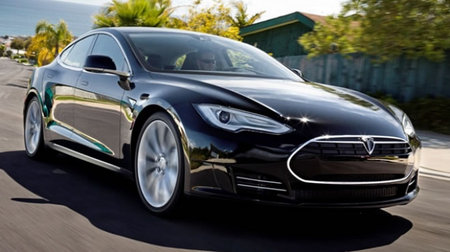 Tesla decided to give its charming and gorgeous Model S luxury sedan an update recently, giving the all-electric car scheduled for manufacturing in 2012 its finishing touches. Called the Alpha test version of the Model S, this one will be put through various climatic tests followed by the Beta version which will then be tested upon, after which manufacturing will finally kick off. The Alpha version of the Model S includes a bunch of additional inlets up front, seats 7 passengers just like the version unveiled before and with a price tag of $57,400. The car's basic version sports a 160 mile range while versions with 230 and 300 mile ranges cost $67,400 and $87,400 respectively.

A luxurious way to take your extended family around without stamping the faintest carbon footprint on the earth, Tesla's electric luxury sedan takes the cake when it comes to eco-friendly and energy-efficient private transport.


[Foxnews]