Tesla Motors opens its first showroom in the United Kingdom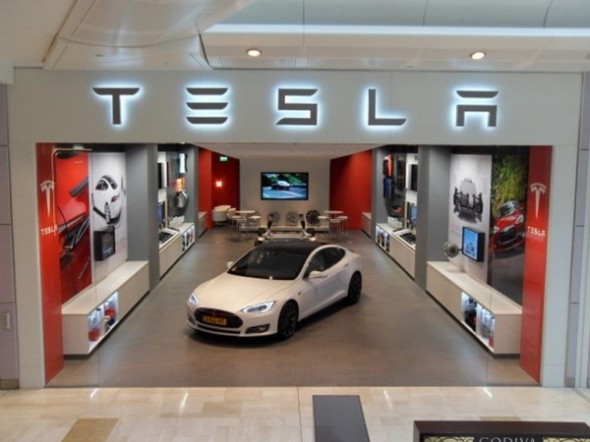 American electric carmaker Tesla Motors, has finally stepped onto British soil! The company opened its first outlet in the UK in the Westfield Shopping Centre in London's White City. The showroom will sell left hand drive versions of the Model S at this showroom, while a right hand drive version of the car will only be made available after March 2014. The car will come with a pricetag of £49,000, after the £5,000 government grant and we think this will indeed attract quite a few takers in the United Kingdom.

Apart from this, Tesla Motors also plans to introduce a network of Tesla Superchargers, based on the US model. These charging stations will be based near prime locations and busy spots like shopping malls and train stations. The charging points will allow customers to juice up their cars half-way through in just 20 minutes, for free! With this, London's streets will soon play home to whirring electric supercars and not just Middle Eastern Lamborghinis and Ferraris!
[Via – Motortrader]