Tesla hopes to deliver 100,000 new electric cars to the world in 2015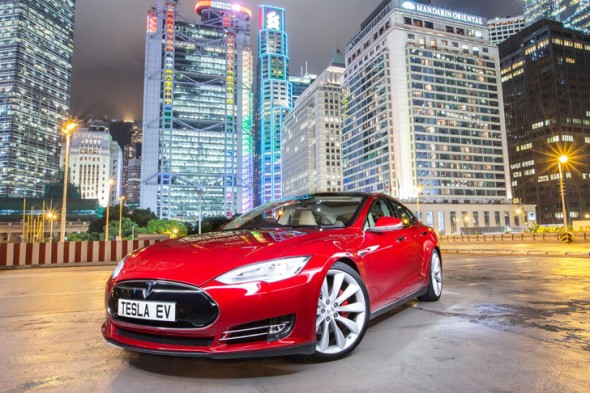 Tesla Motors CEO, Elon Musk, has the knack of shaking up the automobile world with nearly everything he says. Most recently, this eccentric individual announced that the car company he heads will deliver 100,000 electric vehicles in 2015! This simple and very practical and attainable announcement sent up Tesla's stock five percent. In 2013 and 2014, Tesla delivered 22,000 vehicles and 35,000 vehicles respectively and this jump to 100,000 is a big leap for the electric car manufacturer.

To reach the promised number, Tesla will also sell the newly introduced Model X SUV alongside its very popular Model S sedan. Tesla has also announced the construction of its first Gigafactory, being built outside Reno, Nevada. Personally, we'd love to see more Teslas on the road just as much as we'd like to see a significant drop in the price tags of these wonderful cars!
[Via – Inhabitat]