Solar powered Eve supercar covers 500km on a full belly!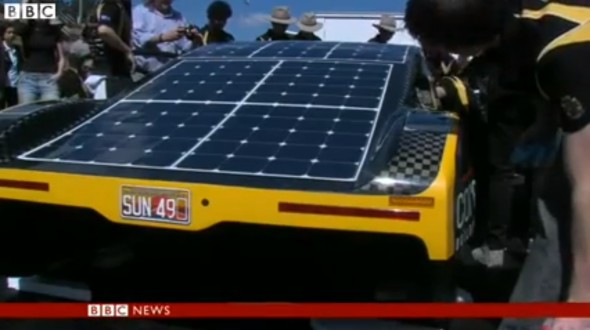 What makes a Lamborghini, Ferrari, Pagani and the rest of the super car world so fantastical? The fact that these cars are fast, look like art sculptures and are extremely rare and expensive, does so. Well, the super car brigade could soon have yet another addition, one that shuns the use of gasoline to power up and sprint, but use the sun's energy instead! Developed by a team of students from the University of New South Wales, Australia, this sports car dubbed the Eve is powered by solar energy!

The zero-emission car has two doors, two seats, a conventional steering wheel and solar panels on the roof. With a battery pack that allows drivers to cover at least 500 km on a full belly, this exceptional EV could be Australia's first "practical, zero emissions car" that harnesses solar energy! Obviously, the car isn't as attractive as a Lambo or a Ferrari and probably wouldn't cross the finish line before either of these too, but we do see a bright future of supercars with the dawn of the Eve!
[Via – Smartplanet]