Solar powered Zephyr finally lands after two weeks and breaks the record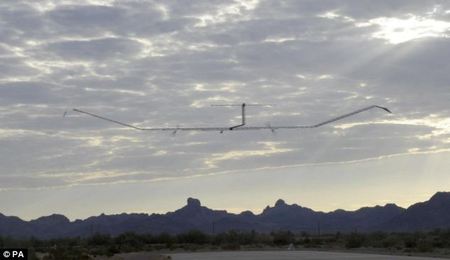 Remember the unmanned Zephyr airplane? The one powered by solar power and had set out to break a bunch of records? Well, here's some good news. The plane has finally landed after two whole weeks of flying around on solar energy. Let out in the air by QinetiQ, the plane using an Unmanned Air System (UAS) flow continuously for two weeks over the US Army range in Arizona, doubling the previous unofficial record held at 82 hours and trampling over the world record of 32 hours of flying. The plane is hand launched and is powered by lithium-sulfur batteries that soak in the sun's energy during the day.

Imagine how much our aviation industry of the future could change with a development like this! Flying around for long hours to reach far flung points on the earth won't be such a carbon emitting phenomena anymore! Three cheers for the solar powered flying machine, the Zephyr!


[Dailymail]