Solar Impulse solar-powered plane flies from San Francisco to Phoenix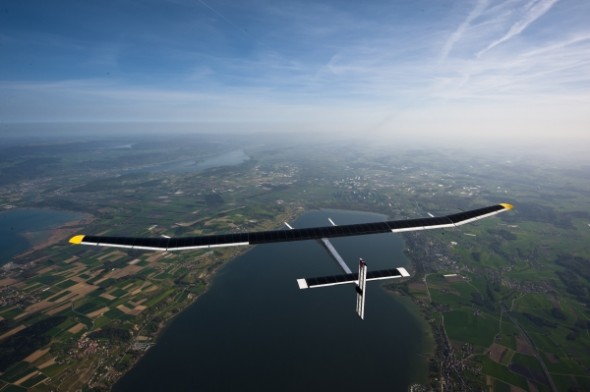 The Solar Impulse has been making headlines since quite a while now, and for good reason! This aircraft, powered completely by solar energy, is the first of its kind and is a way paver of sorts for a greener aviation industry in the future. A while ago, we had reported on the Solar Impulse's United States flight. The sun-powered aircraft has now completed an 18-hour flight from San Francisco to Phoenix. This is the first leg of the Solar Impulse's voyage across the United States.

The aircraft was piloted by adventurer Bertrand Piccard. For the uninitiated, the Solar Impulse sports a wingspan equivalent of that of a jumbo jet. The aircraft itself however ways just as much as a regular passenger car! The plane landed at Phoenix's Sky Harbor International Airport at 12:30 a.m. powered by 12,000 photovoltaic cells, the Solar Impulse sports four 10-horsepower motors and is made of carbon fiber.
[Via – Nbcnews]