Solar Impulse solar powered plane completes world's first solar powered flight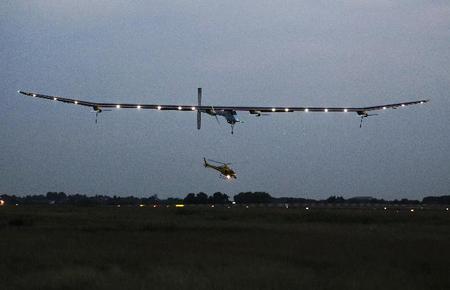 We've been following the exploits of the Solar Impulse for quite some time now and the revolutionary solar powered airplane just set yet another bench mark completing the world's first international flight powered by the sun. Taking off from an airfield at Payerne in western Switzerland on Friday morning, the Solar Impulse completed its solar powered trip to Brussels airport after 13 hours of flying. The 10 year project worth 90 million Euros ($128 million) seems to have paid off with the successful development and flight of the Solar Impulse, packed with 12,000 solar cells.

The Solar Impulse has flown 24 hours at a stretch before and boasts a flying speed of 70 km/h (44 mph) and took 26-hours to complete the flight, 10 times slower than the regular Jumbo, though we're pretty sure the technology this one will give a nudge ahead to will help nudge out the now-prevalent polluting modes of flying.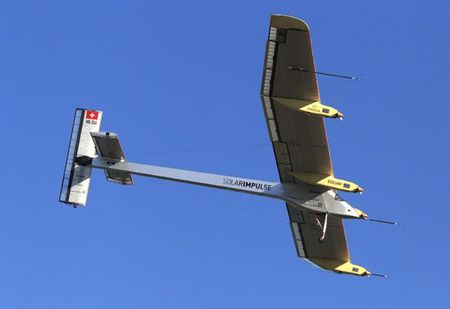 [Reuters]