Solar and wind powered RORMaxx Formula AE sports car leaves no carbon footprint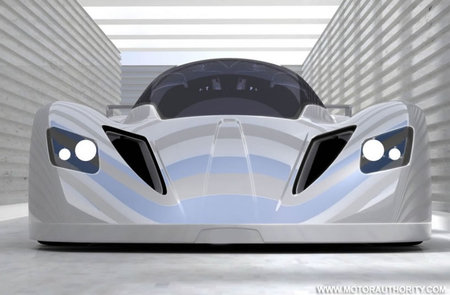 Powered by the sun and the wind, the RORMaxx Formula AE car can zoom from 0 to 60 mph in less than four seconds and drive for up to 200 miles once the batteries are fully charged. Not one but two brains are working on this eco-friendly sports car prototype that will emit zero emissions. Two 18-year-old students from Harvard-Westlake High School in California, USA, are utilizing solar panels, airflow recovery, and other modern technologies to construct an alternative energy vehicle called the Formula AE. Constructed from lightweight aluminum and super strong steel in a Formula 1-style shell, the two-seater's bodywork boasts paper-thin solar panels that could fully charge its battery in just an hour and a half.

Powering the wheels will be an electric motor rated at 284hp (212kW). Once in movement, the four strategically placed air intakes will take over, channeling the airflow over the car's body towards the turbine.
Inventors, Maxx Bricklin and Rory Handel are working to complete the prototype by August this year. Estimated at 100,000 pounds, there are no current plans for commercial production.


Source