Quant begins testing salt-water-powered electric supercar in Germany
Salt has always been an essential to the food industry, but little did we know that the automobile world would soon begin leaning on it too. A recent news report made us drop our recycled cups of coffee on our hipster chinos and we're quite sure it'll have the same effect on you! From what we've read, a company called Nanoflowcell has received official approval to test its e-Sportlimousine on the roads from German. So what's special about this? The Quant e-Sportlimousine electric car is powered by salt water!

The car has been in development since 14 years and measures roughly 5.25 metres in length. The four-seater is capable of speeds of 350 kilometres per hour, going from 0 to 100 in just 2.8 seconds. And if that's not enough, this one can travel 600 kilometres with a full tank of a petrol made from a salt water solution! The solution is a salty liquid that contains 400 times more energy than the conventionally used lead-acid battery. The car won't hit showrooms sooner, but we do expect it to make current Model S users reach for their wallets again.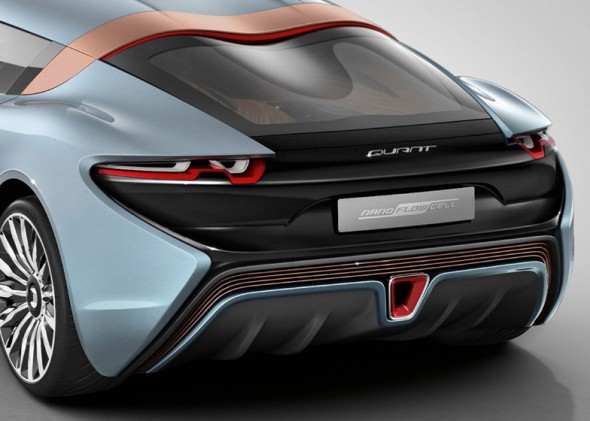 [Via – Dezeen]