Puffin is NASA's one-person electric aircraft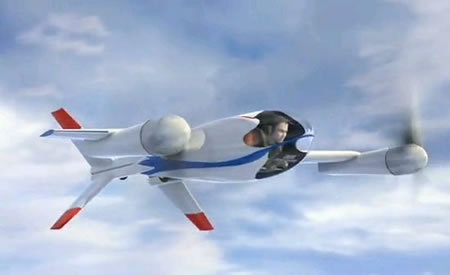 Strap yourself up and fly off to space with NASA's Puffin. Everything nice, cool and awesome is usually hushed up before it finally shows its glorious head in the market. It's the same with the Puffin. NASA has finally claimed that the one-person aircraft called Puffin that they have been building is for real! Now that's something we all would love to have. This plane will work on electricity and can take off vertically like a helicopter. It can also fly to a whopping 300mph, helping you travel quickly from one place to another by flying, just like your favorite masked superhero! Also, this plane is quite and doesn't make a sound while flying, unlike helicopters.

Using technology present today, the plane can fly for 50 miles, but with future developments in technology, NASA anticipates a triple rise in cruising range by the year 2017. The Puffin is simply a jet pack with a cockpit. The fact that it runs on electricity enables an environment friendly and carbon free cruise in the sky. So will man reach the sky in this vehicle by NASA? Let's keep our fingers crossed!


[Dvice]