Peugeot to unveil the new 3008 Hybrid4 with a diesel electric hybrid motor

Peugeot jumps aboard the hybrid brigade with the new 3008 Hybrid4, the first light-duty diesel hybrid to hit the market. The car is equipped with a conventional 163 horsepower 2.0-liter inline-four diesel engine that powers the front wheels. A 37-horsepower electric motor works the rear wheels. A mechanized six-speed manual gearbox controlled electrically is used for the diesel drivetrain. The electric engine is hooked on to a 8 kilowatt high-voltage integrated starter-generator that helps charge the nickel-metal hydride battery too. The electric motor when charged can also push ahead the car at lower speeds or be used to switch on to a four wheel drive. Together, the two motors produce as much as 200 hp and 369 pound-feet of torque.

With a rating of 61.9 miles per gallon in the United States and with CO2 emissions of just 99 grams per kilometer, this Peugeot is sure to win hearts globally.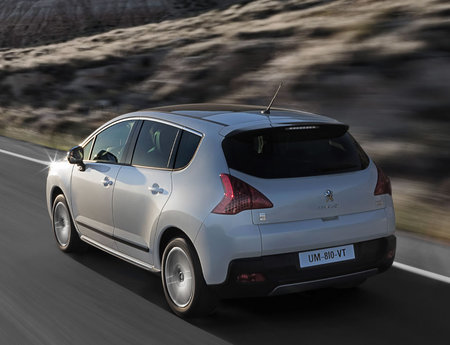 [Autobloggreen]