Norway sets a world-record for the longest moving gathering of EVs!

Norway has been known for its love-affair with electric vehicles. The Scandinavian country is one of the forerunners in the adoption of alternative energy to power up modes of transport and many Norwegians now have electric vehicles parked in their garages. The country's EV-loving folk recently set a world record for the largest-ever gathering of moving electric vehicles. The record was set by 260 electric vehicles, including one very special Nissan Leaf, sliced in half to give onlookers a closer look at the car's green insides.

The gathering was organized by the Electric Vehicle Union (EVU) and the Norwegian EV Association and ended up to be a 2.5-mile parade. Held at Oslo, Norway's capital, the parade was also monitored by two camera-carrying drones to make sure that every care moved simultaneously, a requirement for the world record.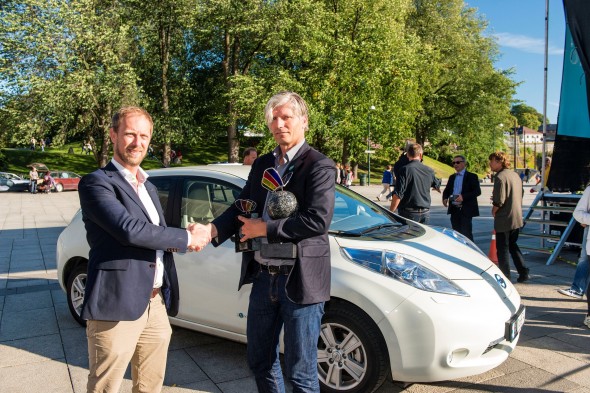 [Via – Autoblog]