Norway to be the first country with one EV per hundred gas-guzzlers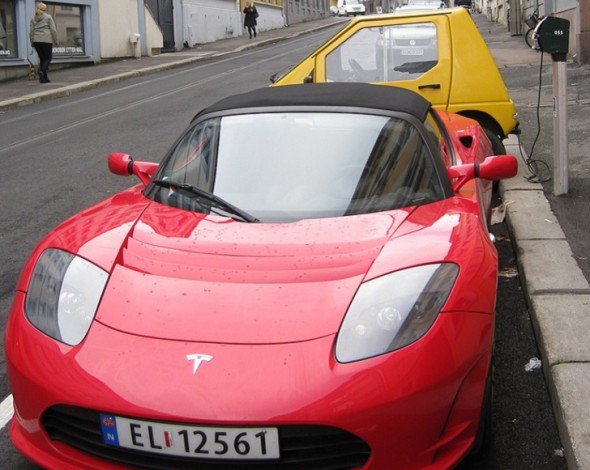 Seems like Bhutan isn't the only nation in the world with ambitious plans of turning its transport system greener in the near future. Far north, the Scandinavian nation of Norway will become the first country in the world with one electric vehicle on the road for every 100 cars! The Tesla Model S showed up in Norway some time ago and impressed Norwegians so much, that the electric vehicle topped monthly sales charts! Shortly after, the Nissan LEAF also turned hugely popular and was crowned a bestseller in October 2013.

Now, roughly about 24,000 plug-in electric cars have been registered in Norway. Nearly 3% of the total sale of cars in Norway is made up of electric vehicles. All of this is working as a sure catalyst, aiding the country to achieve its goal of reaching 50,000 zero emission vehicles by 2018. Norway deserves a pat on the back and we'd love to see more countries follow suit.
[Via – Inhabitat]