New York City's Citi Bike Program soars high with new-found popularity

The long spoken about Citi Bike program that kicked off a few weeks ago has indeed gained a lot of attention and has quickly become popular among the masses in New York City. A fantastic and inexpensive way to get around for those who care about the environment and their own lifestyle, the Citi Bike Program has won the favor of more than a hundred thousand annual, daily and weekly subscriptions. About half-a million trips on these bicycles have already been completed since the initiative began, proving its stance as the next best way to get around in an urban environment.

The largest bike-sharing program in the world, funded with a $41 million sponsorship from global bank Citi, the program's bikes have traveled about 1,280,000 miles to date already with each of the 6,000 bikes being used at least 88 times! And that's not all. The initiative has helped its patrons burn a collective of 50 million calories since it initialized, helping give New York City a greener and healthier touch!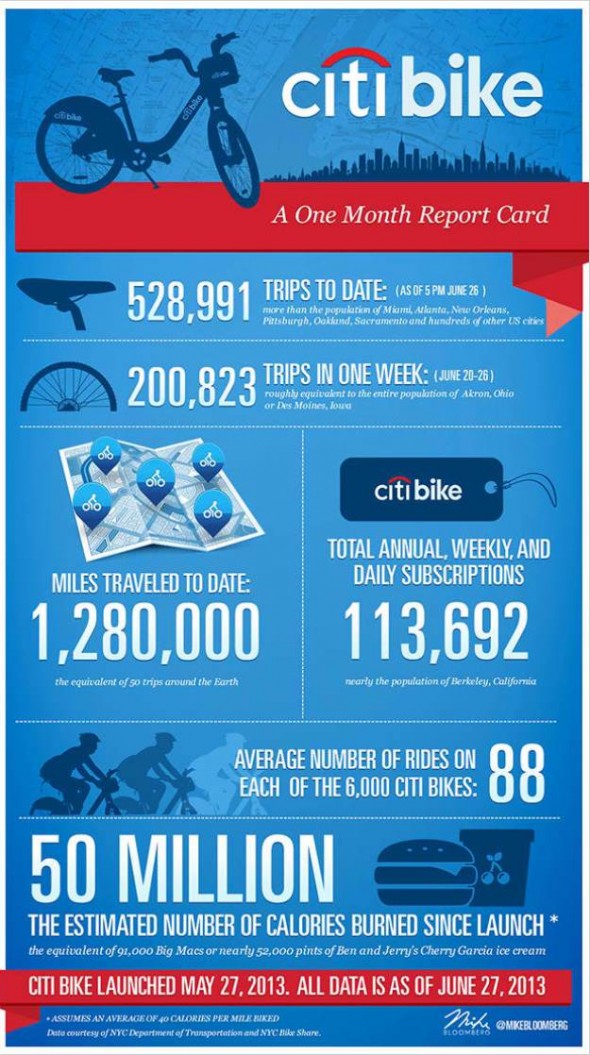 [Via – Psfk]