NASA's LEAPTech electric airplane propulsion system could change the aviation industry forever!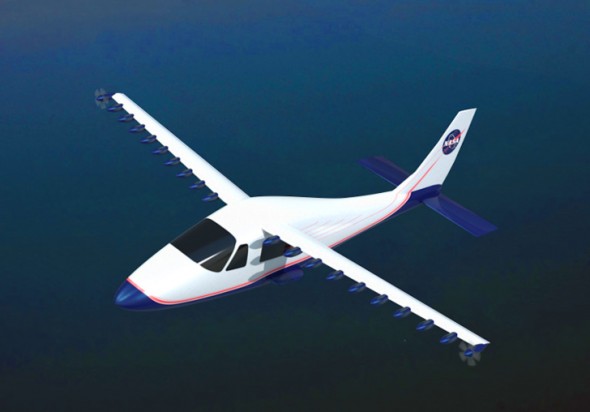 Well, it seems like the aviation industry is in for a green overhaul after all! Currently, NASA is busy spending its time at the drawing boards, working on a concept that could very well bring electric propulsion to the world of airplanes. The agency is testing an electric plane concept that uses Leading Edge Asynchronous Propeller Technology (LEAPTech). The technology is designed in partnership with Empirical Systems Aerospace (ESAero) and Joby Aviation. What sets this one apart from the rest of the electric concept planes we've come across before is the 18 independently-operated electric motors that power the LEAPTech wings.

These motors are powered by lithium phosphate batteries which are also fixed to the wing area. If all goes well, NASA will soon modify a four-seater, two-engine Tecnam P2006T and use the LEAPTech wings. For the current tests, a 31-foot carbon composite LEAPTech wing has been attached to a truck and is being tested out in the open.
[Via – Inhabitat]