Mercedes Benz unveils the all-electric technology-packed Vision Golf Cart

German automobile manufacturer Mercedes Benz has always been closely involved with the world of golf. It isn't surprising that the company has recently decided to go a mile ahead with its love for the game and unveiled this one-of-a-kind golf cart. Shown off at the 2013 Open Championship, this all-electric cart called the Vision Golf Cart is as futuristic as it gets, design-wise.

What sets this golf cart apart from the rest is its highly unconventional design complete with some of the luxuries you'd find in a saloon, including a music system, air-conditioning and an Apple docking system for your iPod, iPad and iPhone! The all-electric VIsion Golf Cart also stays connected with the golf clubhouse, providing information on the game, the weather and more. What fascinated us the most is the "fore" button that allows you to warn other players about stray golf balls in danger zones without having to shout out!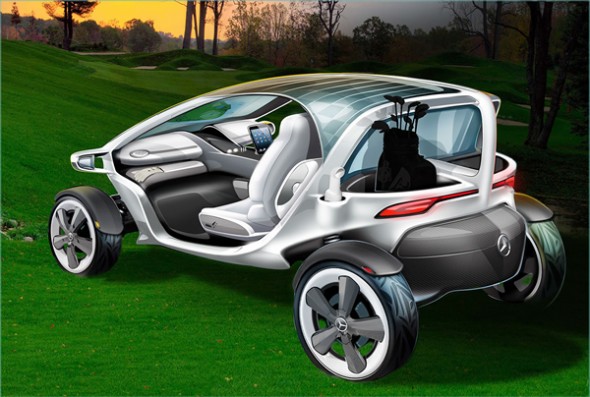 [Via – emercedesbenz]