Mercedes Benz unleashes the electric B-Class ED in the United States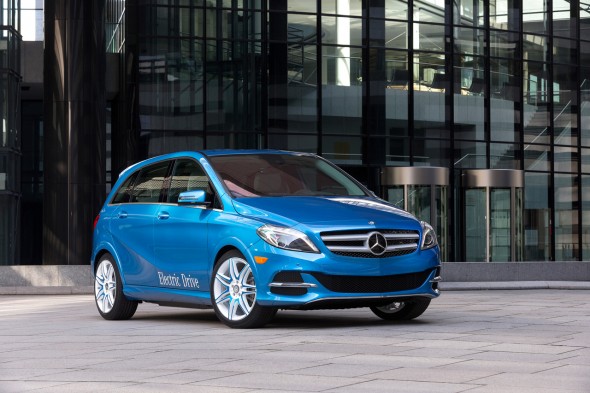 Mercedes Benz has finally brought its first electric contraption to the U.S. shores! Christened the Mercedes Benz B-Class ED, this mean machine promises to keep the air clean while enabling owners to ride in luxury and comfort. The car has been brought to the country by the Daimler division which also sells battery-electric Smart ForTwo vehicles. The car will be made available first in 10 coastal states, including California, Oregon, New York, New Jersey, Maryland and Maine.

For now, Mercedes Benz hasn't mentioned the release of the car in other areas around the states. The car's 87-mile single-charge range is comparable to the Nissan Leaf and BMW i3. To sport a price tag of $41,150, the Mercedes Benz B-Class ED will give its competitors a load to worry about, or so we expect!
[Via – Autoblog]