The Mercedes Benz B-Class Electric Drive is stylishly green!
What's energy-efficient, good-looking and sports a 3-pointed star? The brand new Mercedes Benz B-Class Electric Drive of course! The German automobile bigwig recently showed off its latest bundle of joy on four wheels, complete with a Tesla-developed electric motor and a 28-kWH lithium-ion battery! The new Benz produces 177 horsepower and 251 pound-feet of torque and is capable of crossing the 60mph mark in a pleasing 7.9 seconds. Sporting a range of 85 miles on a full and satisfied belly, the B-Class Electric Drive seems to have checked all the requirements of a nifty contemporary ride.



Compared to the BMW i3, the new Merc is a much more powerful ride, producing more horsepower and torque. That said, we love the look this German beauty packs and wouldn't mind driving this around the office parking lot more often. The B-Class Electric Drive comes with a not-so-shocking price tag of $41,450 a pop.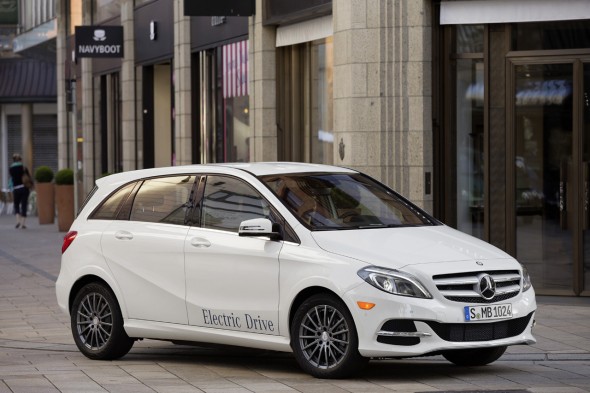 [Via – Autoblog]