Mercedes Benz announces the green and eco-friendly B-Class Electric Drive

Mercedes Benz recently announced its latest development that will hit the shores of the United States of America. The company will soon stock the 2014 Mercedes-Benz B-Class Electric Drive and the car will show up on store shelves by early 2014. With a sweet range of around 115 miles, the German automaker assures this to be one of the greenest cars to have rolled out of its assembly lines.

Sporting an emission-free drive-train, the car offers up to 134 horsepower and 228 pound-feet of torque. That apart, this Mercedes touches the 60 miles an hour mark in less than 10 seconds, despite being an electric, which are usually considered slow. With 100 miles an hour top speed, the Mercedes-Benz B-Class Electric Drive takes two hours to juice up enough to drive 60 miles and uses a 240-volt, Level 2 charger. Also, this car will be available in Europe too and will be sold alongside its liquid fuel guzzling siblings.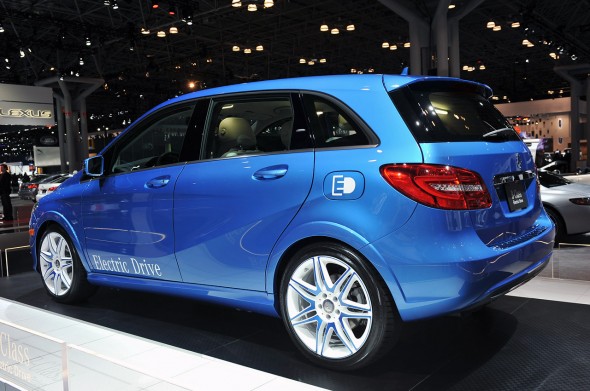 [Via – Autoblog]