London's iconic double-decker, the Routemaster goes green

The iconic red London double-decker buses are all set to go green, and this doesn't mean they will shed their red skins. Their hearts and minds will turn green. The Routemaster is being brought back to life by London Mayor Boris Johnson, but will not drink those gallons of diesel anymore. Instead, these buses will use clean green technology, hybrid engines instead.


These buses will cut emissions and will regain their status as London's pride. Each costing $420,000, the all new Routemaster will have a 15% better fuel efficiency than the hybrids around today, and a sweet 40% more than the diesel powered ones. Designed by Thomas Heatherwick, the new Routemaster will have three doors, two staircases, one of which boasts a view outside with its windows. The good old Routemaster, burning asphalt since 1954 gets its well deserved makeover, green and clean.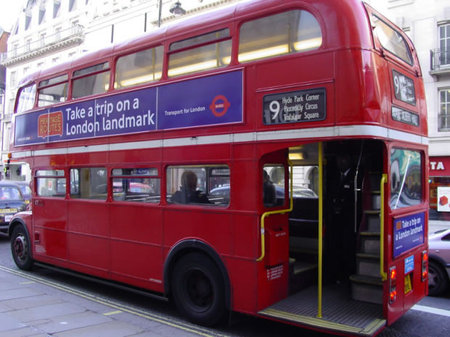 [Fastcompany]