Go green with the luxurious Lexus HB Concept bike

These days, environmentalists are one happy lot. And why not? Some of the leading luxury brands are finally promoting Green. After Mercedes Benz unveiled a luxurious bicycle for the elite few, Lexus has also revealed its very own plush bicycle. Unveiled at the 41st Tokyo Motor Show, this bicycle from Lexus is known as the Lexus HB Concept. Made entirely from carbon fiber (the current favorite material of every automaker), this bike has a 2WD system that uses a smaller electric motor on the front wheel and a larger pedal assist motor at the crank. The carbon fiber racing bike whose battery cover is made of carbon fiber as well is sure to be the favorite ride of the luxury loving folks. A ride that offers optimum luxury without harming the environment, it is simply amazing.

The sleekest and most luxurious green transport, the Lexus HB Concept bike is sure to be a best seller.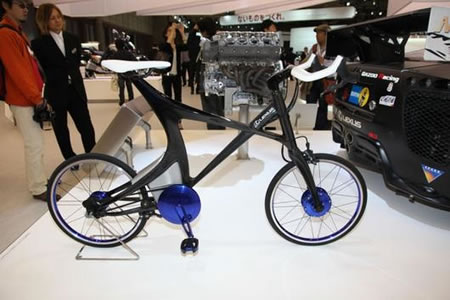 [Gizmag]