Koenigsegg Quant electric car with green technology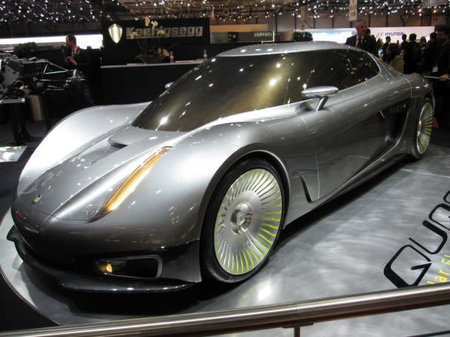 Since the Geneva Motor Show is in full swing, watch out for lots of green vehicles on Greenlaunches over the next few days. Starting is this cool concept by Swedish Koenigsegg's concept of a four-seater electric car. The Koenigsegg Quant car keeps up the company's reputation with its super speed feature as it is expected to reach 62 miles per hour in only 5.2 seconds and a top speed of over 170 mph. Instead of traditional batteries, the company teamed up with NLV Solar AG to build the super car using a technology called Flow Accumulator Energy Storage (FAES) and seems it just needs to be charged for 15 minutes. It will also have a special paint with photovoltaic properties for extra energy generation. The car will feature an aerodynamic design and an electric motor at each rear wheel for propulsion and equipped with regenerative brakes to enhance range. It will also boast a three-zone climate control and three video screens, one in front and two at the back.

The Quant will have only two doors with its four seats and also separate side windows for the front and back. The concept looked great the motor show and let's hope this wonder will actually come to life someday.


[Cnet]