Jaguar's C-X75 concept electric supercar with 560 miles range to be unveiled soon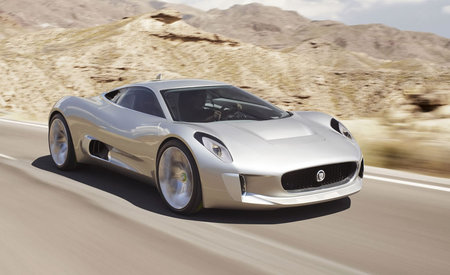 Pushing the pedal to the metal has never been as green before. The C-X75 is here by Jaguar, all ready to be unveiled at the Paris Motor Show, a clean green concept super car. Sprinting from 0 to 62 miles per hour in a mere 3.4 seconds, this "range extended electric supercar", powered by two 96-horsepower micro gas turbines hooked on to a plug-in li-ion battery pack is powerful and fast enough to make your car-lovers drool. Four 195-horsepower electric motors delivering power and 1,187 pound-feet of torque push this one to speeds of up to 205 mph. with a range of 560 miles with the help of the twin batteries, the C-X75 is as luxurious as it is quick. It features a leather-lined cabin and some great technology like the three high-resolution TFT screens and loads more.

Maybe the C-X75 won't show up on streets being a concept, it does portray just how green cars can actually get though.


Via – [Luxurylaunches]