i-Cool, a solar powered air-conditioning system for trucks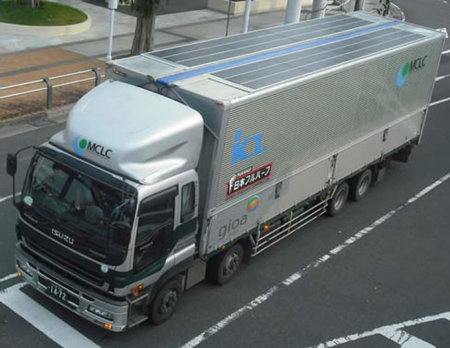 Truckers usually spend long hours on the road in their rigs. Driving down those never ending dusty highways with the sun blazing on your back isn't all that a pleasant experience. To keep their drive cool, most trucks are equipped with air-conditioning systems. Well here's a cleaner and greener way to keep the air in truck cabs cooled, and air-conditioning system powered by the sun. Developed jointly by ICL Co Ltd, Mitsubishi Chemical Corp and Nippon Fruehauf Co Ltd, the system is essentially an idling-stop air conditioning system that uses photovoltaic (PV) batteries. Known as the "i-Cool", the system involves the mounting of PV cell modules on a trucks container. Using an air-conditioning system like i-Cool in a stationary truck could help save about 1.8L of oil per hour.

With a bunch of potentialities, the i-Cool system is sure to catch on. We'd like to see a few solar panels atop buses too!


[Techon]