Hybrids and electrics dominated Norway's car sales in March 2016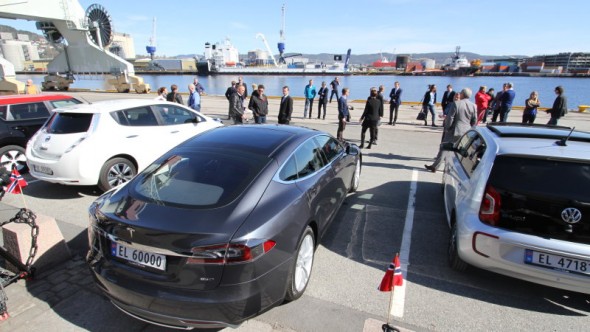 Scandinavia continues to be the ruling sustainability belts from across the world, this time with Norway. Last month (March) over sixty percent of all cars sold in Norway were either hybrids or electric hybrids. The report presented by Dinside Motor surprised the world of sustainability advocates. The numbers may not really seem high when you compare it with car sales of most nations but Norway isn't known to be too populous either. The country sold 3,400 hybrids, 2,600 electric drives, and 2,000 plug-in hybrids in March. The US is far behind the 60 percent mark at a measly 2.6 percent in the light-vehicle segment.

Other than the obvious promotion by the government of Norway, they have also offered incentives for those investing in eco-friendly cars. These include tax write-offs among other benefits. This is testimonial that citizens are responsive to the plea of environmentalists, all it needs is a little push from administrations and we could work wonders across the globe. Especially, with the fleet of amazing cars from the likes of Tesla, headed our way.
[ Via : Autoblog ]