GinzVelo human-electric hybrid can reach 100 miles on a single charge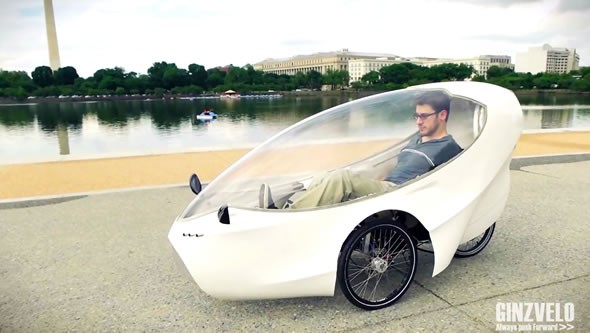 Hybrids are arriving in drones and we're happy that they're getting more efficient and stylish. The pinnacle of this inflow is the GinzVelo human-electric hybrid vehicle. Built to accommodate one person, the vehicle is powered by a 500 W electric engine that is capable of supercharging your pedal power to an impressive 30 miles per hour! And that's not all. A single charge can take the GinzVelo to a distance of 100 miles. With performance comes great style. The outer shell is a protective one that shields the occupants from weather conditions. The three-wheeled vehicle comes with headlights, turn signals and brake lights.



It may intrigue you that the GinzVelo has been categorized as a bicycle. The vehicle is powered by a 500 W hub motor and a 20 Ah LiPo battery. The vehicle has just launched on Kickstarter. In a matter of a few days it managed to raise over $50,000.

[Via – Inhabitat]