Flight Bikes USA unveils two electric bicycles with 250W brushless electric hub motors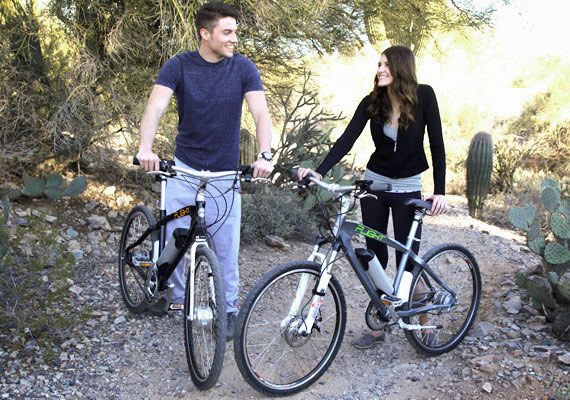 As fossil fuels are slowly though surely turning into a rarity and luxury of sorts, the world needs to leave its gas-guzzling vehicles at home and look for more feasible and energy-efficient ways to travel, like electric bicycles for example. Flight Bikes USA recently gave the electric bike market a little more to offer with these two swanky new developments. The first, called the Flight ECB-26L-A sports a RST Single-Shock A-Series fork. The second bike called the Flight ECB-26L-B on the other hand comes with an RST Omega double-shock fork.

Using strong aluminum frames that lend to these bikes' strength, the Flight ECB-26L-A and B each sport a 250W brushless electric hub motor that lend a hand in assist mode. These bikes can be used to commute as well as for leisure activities and come with three different modes, with the "Eco" tuned for longer distances and the "Sport" mode offering an extra punch.
[Via – Prweb]