First solar-powered car from UAE uncovered in Dubai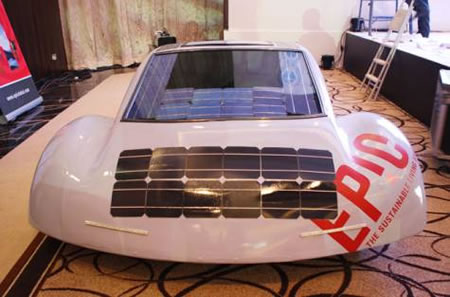 UAE is known to earn its bread and butter from oil. It's only natural for us to pop open our mouths in surprise when these entrepreneurs of the fossil-fuel industry begin switching over to greener alternative energy sources. Just recently, UAE pulled the veil off its first solar powered car. Developed in commemoration of the World Environment Day, this one's capable of travelling at about 45km/h and was chiseled into being at the Lootah Technical Centre in Dubai. Weighing in at about 170kgs, this sure isn't the type of vehicle you'd want to drive to work in, given the fact that it lacks just about every creature comfort, including an air-conditioning system.

It does work great for a concept platform on which cars in future can be built up on, partly dependant on solar energy and electricity. It isn't long until we finally begin driving around in solar electric hybrids!


[Gulfnews]