An environment-lover's nightmare, we present the world's thirstiest cars!

While the rest of us prefer to jump aboard the green bandwagon and drive energy efficient and sparkly green Chevrolet Volts and the lovable Toyota Prius, a few car owners still prefer to stick to the more environment-chocking side of affairs. While looking at the statistics of some of the greenest cars around us recently, we decided to also draw up a list of the world's most inefficient cars. Here it is!

10. 2014 Rolls Royce Phantom EWB


Standing 10th on the list and perhaps the most eco-friendly car from our list of gas guzzlers is the 2014 Rolls Royce Phantom EWB. The super-luxury car offers an efficiency of 11 miles to the gallon in city driving and 19 miles to the gallon (mpg) on the highway. With a 6.75-liter V-12 engine, this luxurious ride costs more than $570,000!
9. 2014 Rolls Royce Phantom Drophead Coupé


The topless cousin of the previously mentioned Phantom offers a similar efficiency of 11 mpg in city conditions and 19 mpg on the highway. The car also packs a 6.75-liter V12 engine and comes with all the bells and whistles you'd expect on a Rolls Royce.
8. 2014 Ford Expedition FFV


This 2014 Ford has managed to make it to our list, thanks to its terrible efficiency of just 13 mpg in city driving and 18 on the highway. Packing a 5.4L V8 FFV 6-speed Automatic engine, this 4WD SUV comes at a price of $41,440 and upwards.
7. 2014 F-150 Ford Raptor


Pickup trucks have never really been known to kiss the environment and the new Ford Raptor proves its kind with an efficiency rating of 11mpg in cities and 16 mpg on highways. Aggressively styled and packing a big-bore 6.2 liter V8 engine, this pickup is built to scare environment-lovers and give them nightmares. Priced at $44,415 and upwards, the F-150 Ford Raptor promises to take you up the roughest terrain though.
6. 2014 Mercedes-Benz G550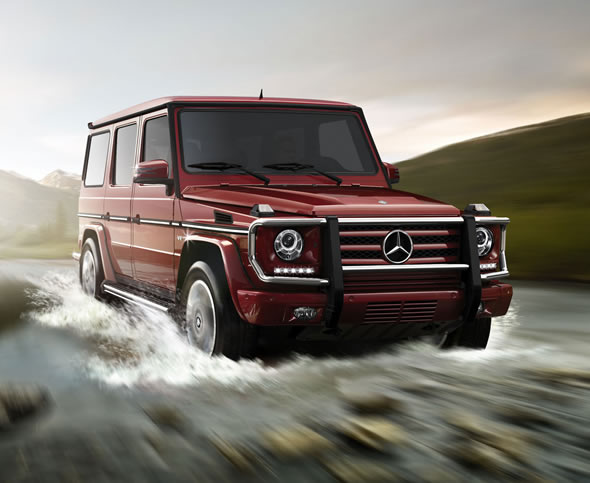 The $114,000 G550 is powered by a 5.5 liter V8 engine and produces 382hp. A power SUV with lots of style and machismo, the G550 does poke a dent in the environment with its fuel efficiency rating of 12 mpg in cities and 15 mpg on the highway.
5. 2014 Mercedes-Benz G63 AMG


A favorite of the Kardashians, the Mercedes-Benz G63 AMG is yet another SUV from the 3-starred brigade that sports a terribly low efficiency rating. The 5.5-liter V-8 engine comes with a twin-turbo that allows an efficiency of a measly 12 mpg in cities and 14 mpg on the highway. The top-of-the-line version costs a jaw-dropping $130,000.
4. 2014 Bentley Mulsanne


When Bentley set about designing this car, energy-efficiency was the least of the automaker's concerns, a fact that is reflected on the car's efficiency of 11 mpg city and 18 mpg highway. Powered by a 6.8-liter V-8 engine, this uber-luxury car is quick too and is priced at nearly $300,000.
3. Ford E-150 Wagon FFV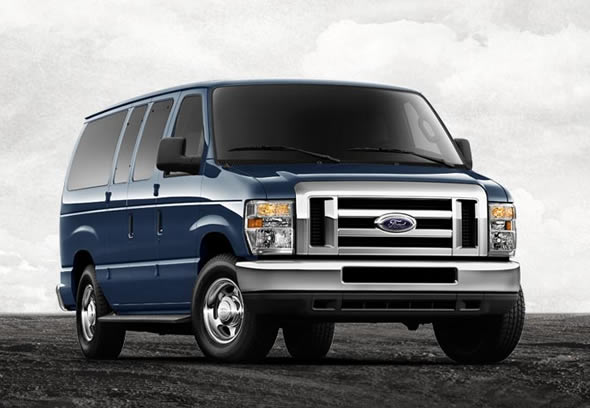 Standing 3rd on our list of the gas guzzlers around isn't yet another supercar, but a somewhat domesticated van, the 2014 E-150 Wagon FFV. The 5.4-liter V-8 engine that achieves only 12 mpg in city driving and 16 mpg on the highway, making this van a lethal shot for the environment. The price? Just about $35,705 and upwards!
2. Bugatti Veyron


The Bugatti Veyron's failure to please environmentalists doesn't take us by surprise, given the fact that this hypercar isn't meant to be eco-friendly. Crowned the fastest production car in the world, the Veyron gets only 8 mpg in cities and 16 mpg on highways. Obviously, folks driving a car like this don't usually bother about fuel consumption given that the Veyron is affordable only to those who're willing to spend a mighty $2.3 million on a car.
1. 2014 Ram 2500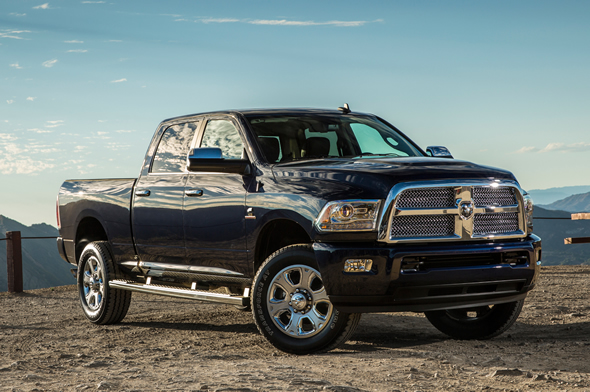 And finally, the biggest gas guzzler of them all is yet another American, the 2014 Ram 2500. Priced at $33,800 and upwards, this pickup sports enough muscle to tow a fuel pump away. The Ram 2500 comes with a not-really-efficient 5.7-liter V-8 engine and gets 13 mpg in the city and 18 mpg cruising on the highway.