ElecTrike, the electricity-powered rickshaw developed in Japan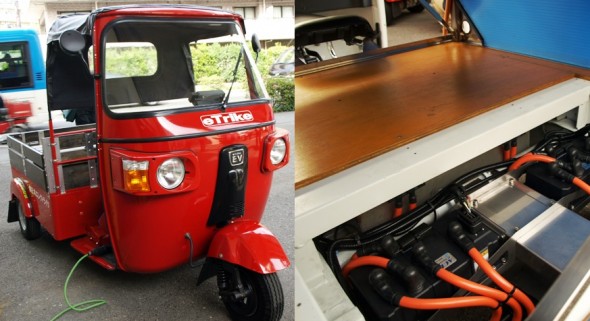 Electric vehicles are slowly but surely replacing their gas-powered counterparts. More and more people have begun opting for these green and energy efficient vehicles that save the environment from chocking to a carbon-soaked death while working in the favor of the owner too, helping owners of save on gas bills. Yet another vehicle powered by electricity to hit city streets is the ElecTrike, a three-wheeled contraption powered by green juice.

Developed by ElecTrike Japan Co Ltd, these rickshaws are slightly on the expensive side, though they will prove to be an investment well made in the future. The company plans to sell 10 of these vehicles in Kawasaki City for a price of about $20,362 by the end of 2013 and has ambitious plans to touch sales of 100 units by 2014. The vehicle uses a chassis developed by India-based Bajaj Auto Ltd, one of the biggest manufacturers of motorcycles and rickshaws in India.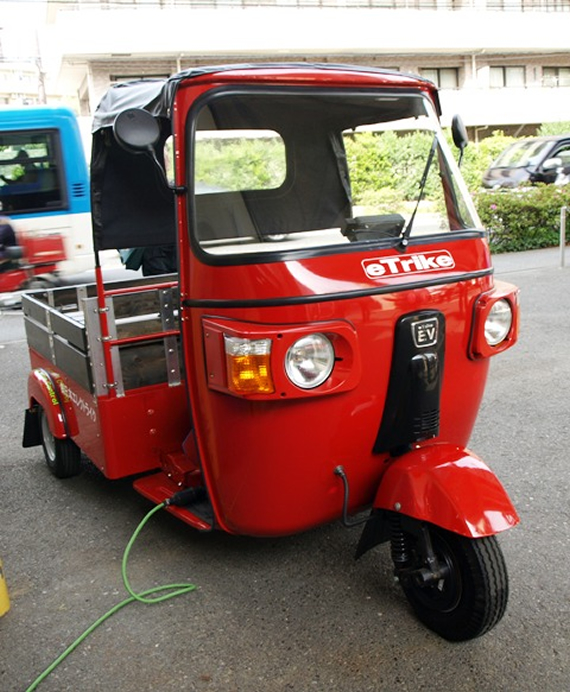 [Via – Nikkeibp]