America's first electric school bus to hit the streets in 2014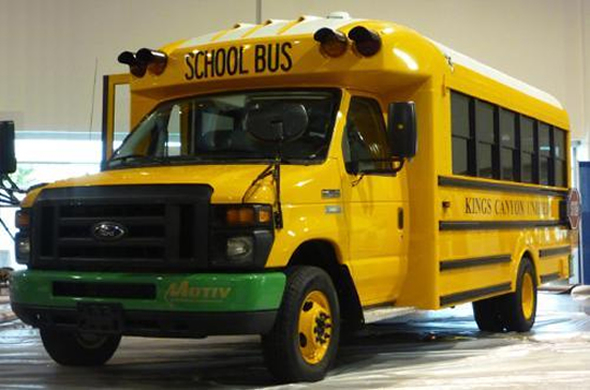 Soon, the iconic yellow school buses that have been prowling American streets, making sure kids reach school and home safely, will turn electric! Motiv Power Systems and Trans Tech Bus took the first few steps towards this dream with the development of the SST-e type A bus for Kings Canyon Unified School District. The bus is as electric as a Nissan Leaf and is based on the Ford F450 chassis. Using an all-battery, all-chassis Motiv electric Powertrain Control System (ePCS), this bus can also have its batteries changed and updated whenever required.

The bus can seat up to 32 students in all and is expected to a school district about 16 gallons of fuel a day, or around $11,000 in fuel savings over a year! "We are very excited to continue to help school districts reduce their transportation budgets and are committed to opening the market for the all-electric school bus," said John Phraner President of Trans Tech. With this, ferrying kids to school will soon be a less environment-chocking affair!
[Via – Cleantechnica]