Coms, Toyota's single-seat electric car unveiled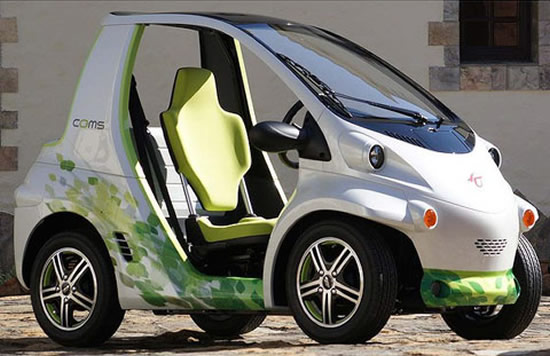 Driving around a tiny electric car around town has its benefits and proves beneficial to your
pocket in the long run as well as the environment. Keeping that in mind, the Toyota Auto Body
Co Ltd has unveiled its newest brainchild, christened the Coms. A microcar with just a single
seat, this one powers up with electricity and sports a total wheelbase of just 1,530mm! weighing
in at 400-420kg, this rear-wheel-drive microcar is available in two versions, the P·Com meant
for private use and the B·Com for commercial use, which in turn is available in three types,
Delivery, Deck and Basic, each with different luggage space. With a maximum speed of about
60kmph, the Coms will be available for a price tag between $8,372 and $10,001.

[Techon-Nikkeibp and Yomiuri]