BMW unveils the i8's plug-in hybrid production version at the Frankfurt Auto Show

When the BMW i8 concept was first unleashed, the German automobile manufacturer did manage to capture the imagination of the world. Now, this dream-like car that is probably the closes automobile to the future cars we've envisioned, will hit production lines and will soon be made available to car buyers globally! The car was unveiled at the Frankfurt Auto Show amidst much gusto and will go on sale next spring. The BMW i8 is the company's first-ever plug-in hybrid and weighs in at just 3,285 pounds.

The car does burn quite a hole in one's pocket though, with a price tag of $135,925. BMW does assure that the buying cost of this car will even out over the years as drivers spend lesser on the car's maintenance. The BMW i8 packs a turbocharged three-cylinder engine that puts out 231 horsepower and 236 lb-ft of torque and an electric motor that powers the front wheels, producing 96 kilowatts (131 hp) and 184 lb-ft of torque. The i8 can go 22 miles on electricity alone and has a top speed of 75 mph.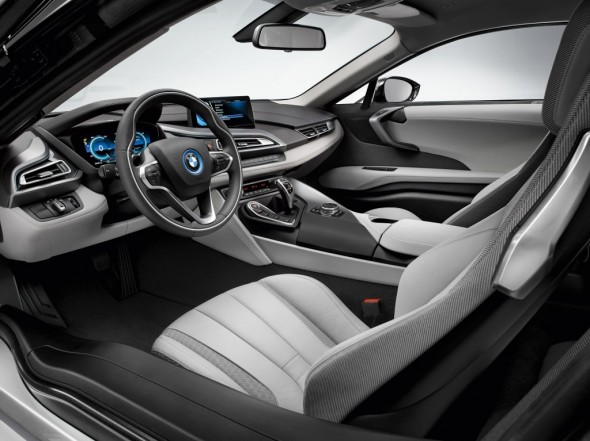 [Via – Green-Car-Reports]