BMW i3 charges at Fashion Valley public-charging station in half an hour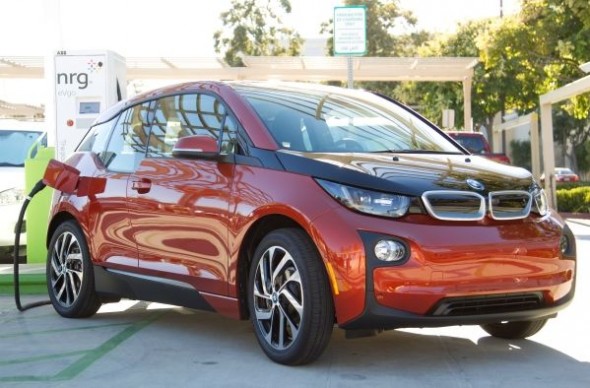 The BMW i3 has been much in the news off-late and for pretty obvious reasons. This electric car developed by the German automobile giant is probably the first of many cars of its type that will offer customers a means of transport that's extremely practical, easy to maintain and stylish to drive. Recently, one such BMW i3 was fully charged in under 30-minutes at the first-ever public charging station in the US that has an SAE Combo-Charging fast charging system on offer.

This optional fast charging system is set up at the Fashion Valley Mall in San Diego and includes a standard 110 volt outlet with a cord set, a 220 volt charging wallbox or public charging station and also a DC Fast Charging public charging station. The quick-charging of the BMW i3 will go down in history as one of the first sure steps mankind took towards a future of transport that's green and practical.
[Via – Bmw-Group]