Bicycle highways come to Germany!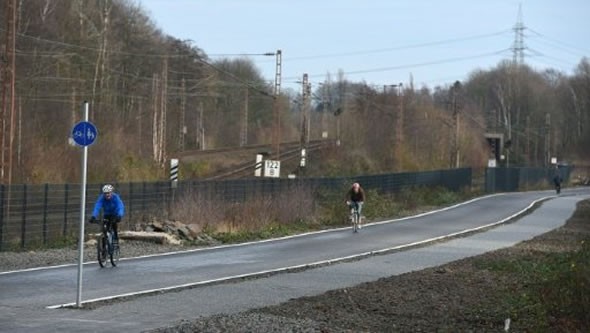 It's been the dream of every cyclist and Germany is sure to make it come true with the approval of a bicycle highway. The country is all set to unleash the 100 kilometer highway only for cyclists and has already made the first five kilometers functional. The idea of riding through a highway without worrying about trucks, other vehicles and obstacles such as signals makes it clear as glass that the future is green and much, much fitter. Imagine everyone taking the bicycle highway to work. The route falls in the home-office path of millions and could inspire them to take this fascinating route. One study predicts that the all new highway will get up to 50,000 cars off the road every day! That's a significant reduction in pollution, noise and costs for the citizens and the government.

Unlike the erstwhile narrow lanes where tree roots would pose sudden hurdles, the highway is as smooth as a road can get and will encourage riders to take to the pedals. The project of the highway has been inspired in Munich, Frankfurt and Nuremburg.
[ Via : France24 ]