Bhutan continues forward on its plans to go green by roping in Nissan

A while ago, we came across news of Bhutan's plans to go green. The beautiful Himalayan country seems to have kept up with its plans to give nature a hug and has recently teamed up with Nissan to achieve its ambitious goal. Nissan will help Bhutan build an electric-vehicle fleet and put its expertise in building green cars to the best use! "There is a lot of courage, a lot of will, a lot of vision behind the Prime Minister of Bhutan's positioning on the electric car and I feel good about supporting this," said Nissan CEO Carlos Ghosn.

Quick chargers will be put into action in Bhutan by local distributor Thunder Motors and the first fleet of electric cars will be run by the government. Nissan will help bring in more LEAFs into Bhutan, giving this mountain country an opportunity to be one of the greenest in the world.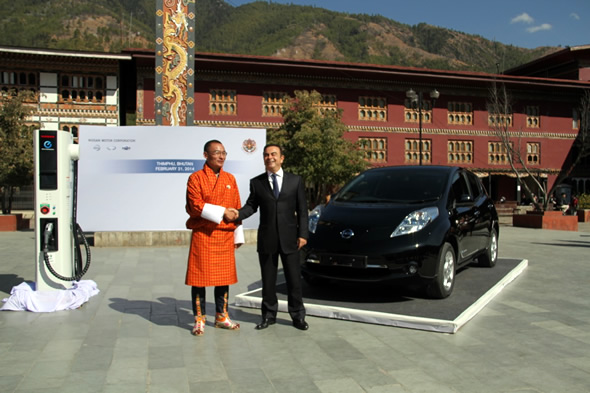 [Via – Nissan-Global]